Annual Hope Within Luncheon
Domestic Violence Services of Snohomish County's
12th Annual Hope Within Luncheon
"A Private Family Matter"
Thank you to everyone that attended!  We had 570 guests this year who helped raise a record $57,000!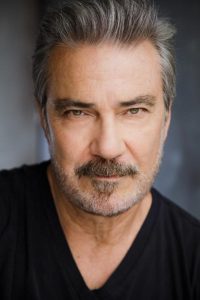 Thursday, October 5, 2017
Noon – 1:00pm, Doors open at 11:30am
Xfinity Events Center
2000 Hewitt Ave, Everett, WA 98201
$20 per person or $200 for a table of 10
Keynote Speaker – Victor Rivas Rivers
Victor is a veteran film star, best-selling author, renowned advocate for violence prevention, and the first Cuban born football player with the Miami Dolphins, he has come a long way since being an abused, angry gang member.
Come and join Victor Rivas Rivers as he tells the heartbreaking, harrowing and ultimately triumphant story of his escape from what he calls the "war zone" of family violence.
For Questions please contact Stephanie, stephanie@dvs-snoco.org or 425-259-2827 ext. 1013
THANK YOU TO OUR SPONSORS!
Gold Year Round Sponsors


Silver Year Round Sponsors
Silver Sponsors
Bronze Sponsors
Small Business Sponsors

Facebook Feed
Domestic Violence Services of Snohomish County
Saturday, May 19th, 2018 at 7:06am